Linda Rae Wolf Zangrilli
Professional Experience   |     Education    |    Technical Skills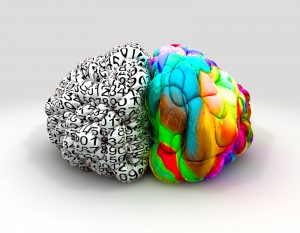 Linda Wolf  Multimedia Design and Development,  Pittsburgh, PA, August 2001 – Present
Create and maintain websites for a variety of clients including St. Jude Golf Club, Bill Deasy, AMD3 Education and Research Foundation, Huckabay Holdings and Lumber Loc.

CIBER, Inc., Pittsburgh, PA, February 2000 – August 2001, Senior Consultant
HTML/ASP Developer – Pelleon e-business website project
Project Manager – Allegheny Energy eValuate Project
Project Manger – Crown Castle International

PNC Bank, Pittsburgh, PA, March 1998 – February 2000
Project Manager- Managed a team of eight Programmer/Analysts supporting the Computer Telephony Integration (CTI) and Interactive Voice Response (IVR) systems for the National Financial Service Center (NFSC).

Mellon Bank, Pittsburgh, PA, December 1991 – March 1998
Project Manager -Accountable for a team consisting of ten Programmer/Analysts and two System Coordinators supporting branch automation systems.
Systems Coordinator – Led a team of five Programmer/Analysts in supporting platform automation systems.
Programmer/Analyst -Performed analysis, coding, testing and implementation of the batch and on-line Demand Deposit COBOL system.

   Omega Systems, Inc., Pittsburgh, PA, June 1990 – November 1991
Contract Programmer/Analyst -Assigned to the Demand Deposit application system of Mellon Bank.  Tasks included analysis, coding, testing and implementation of the batch and on-line systems.

American Management Systems,  Inc., Arlington, VA, June 1987 – May 1990
Programmer/Analyst -Member of the Civilian Agencies Systems Group involved in the design, development and implementation of large-scale, on-line, transaction processing information systems.

Duquesne University _ Masters of Science in Multimedia Technology, August 2001, 4.0 Q.P.A.

The Pennsylvania State University _ Bachelors of Science in Computer Science, 1987